Here is the speech I read at Grigore and Beth's wedding. Robyn and I had a GREAT time meeting the families and friends of these two. They are perfect for each other and we couldn't be more stoked. Assume all the good photos were taken by the wedding photographer (but I take credit for the ass shot.. you'll see.)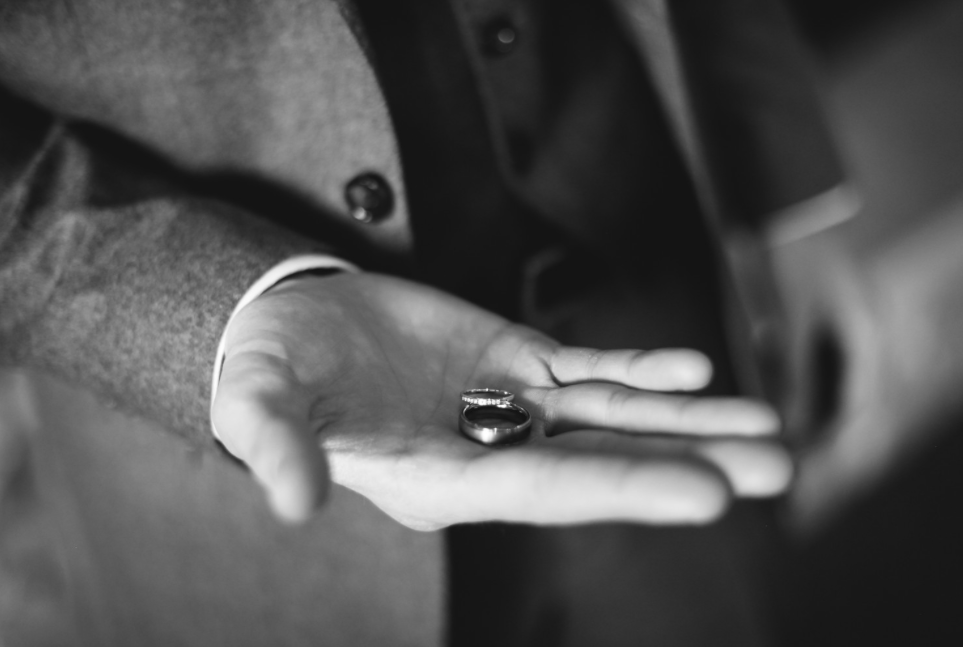 I first met Greg soon to be known as Grigore in a barn in Central Pennsylvania. The barn was a place where as bright, young, ambitious, grad students we spent our time building climbing walls, drinking beer, conversing with farm animals like Gobbles the turkey (Rest in Peace), and generally trying to do anything but think about grad school.
The Barn a.k.a. The Gobbles Memorial Structure from maowcakes on Vimeo.
Now it has come to my attention that there is some confusion around how Greg, transformed into Grigore, so I thought I could help clear things up a bit. Rock climbing had soon became a common thread through many of my adventures with Grigore. And we have spent hundreds of hours trekking back and forth to the New River Gorge together down in West Virginia. One fateful weekend our friend Rob joined us on our journey to the New and that weekend still to this day remains one of the best weekends I can remember.
At the base of a particularly challenging climb, then young Greg was taking repeated huge falls from the top of the cliff, falling 20 feet or more to mere feet from the ground. With each fall he let out a consecutively more hilarious primal shreek that had Rob and I dying at the base. Naturally, we gave then Greg a hard time about all of this. The shreek, we joked sounded like it came from some sort of mythical winged creature, like a dragon protecting its lair. Quickly the story took on a life of its own as we transformed Greg into a Dragon. He needed a name however and in one magical moment of firing synapses Rob blurted out GRIGORE! GRIGORE THE DRAGON!
On the very next attempt, we encouraged our new dragon buddy to the same spot from which he had fallen three times before, but this time he completed the climb and clipped the rope in safely. He was smiling ear to ear, elated and stoked beyond belief, so we encouraged him to embrace his dragon powers and let out a celebratory dragon yell. He did, and it echoed across the lake, sealing the deal forever and a dragon was born.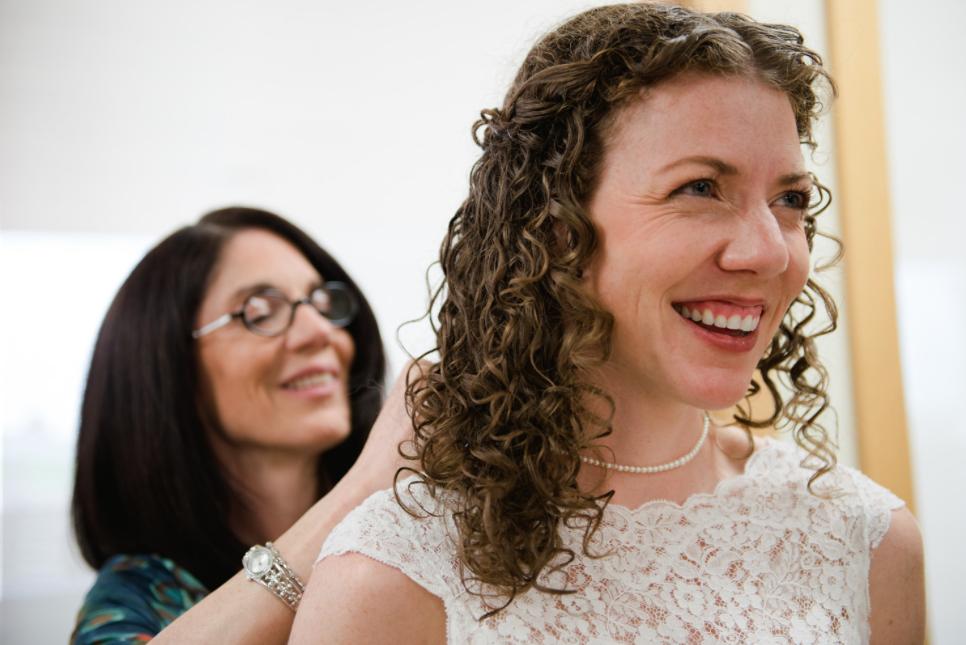 About two-and-a-half years ago Grigore and Beth joined Robyn and I at our wedding out in Oregon. It was our first chance to spend time with Beth, and I could tell right away it wouldn't be the last. Grigore is one of those people that all I want is to see him happy. And Beth does that for him, and through their love also brings joy to everyone lucky enough to spend time with them. So thank you Beth!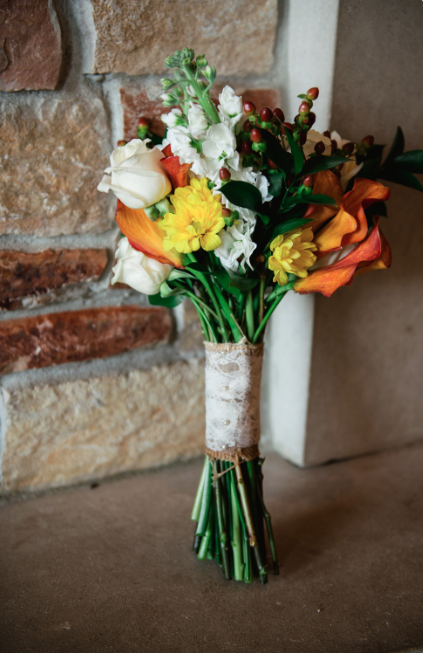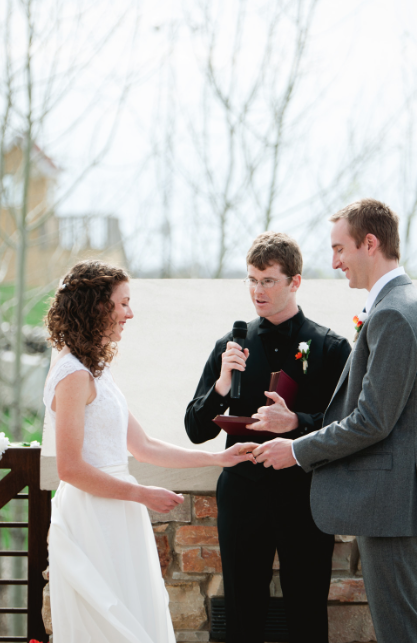 One last note, Grigore had a bit of extra time on his hands after our wedding and we invited him to join us on our honeymoon rock climbing trip through Canada. Now some of you may think that that's weird.. and well you are right.. but for Robyn and I it was just natural to have Grigore around. So that being said, I bought my plane ticket to Hawaii last night, and …[take out and put on Hawaiian Lei]… I am very much looking forward to an invite!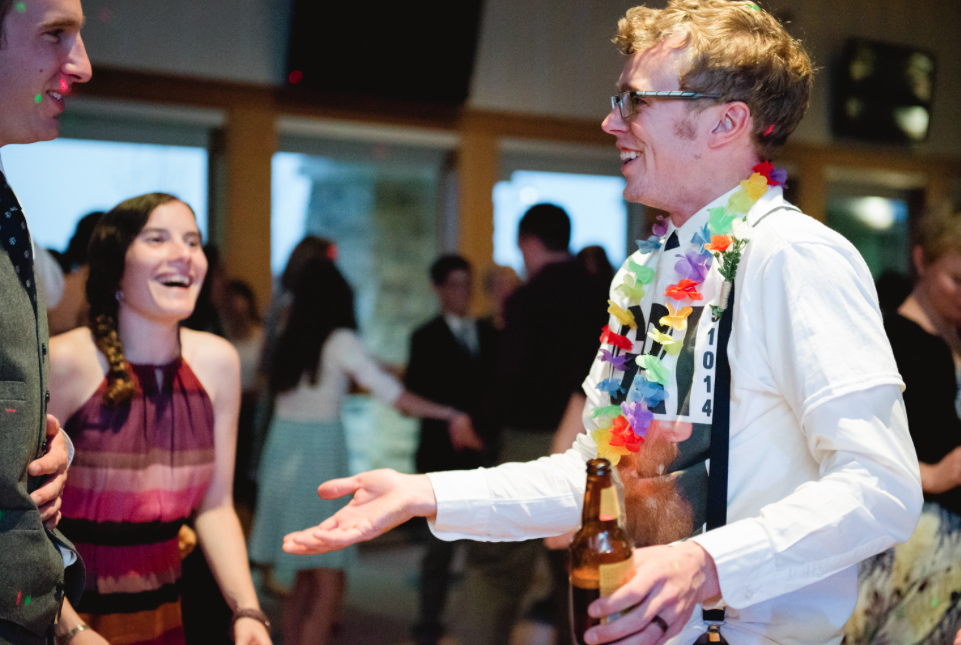 Love you guys! All the best!