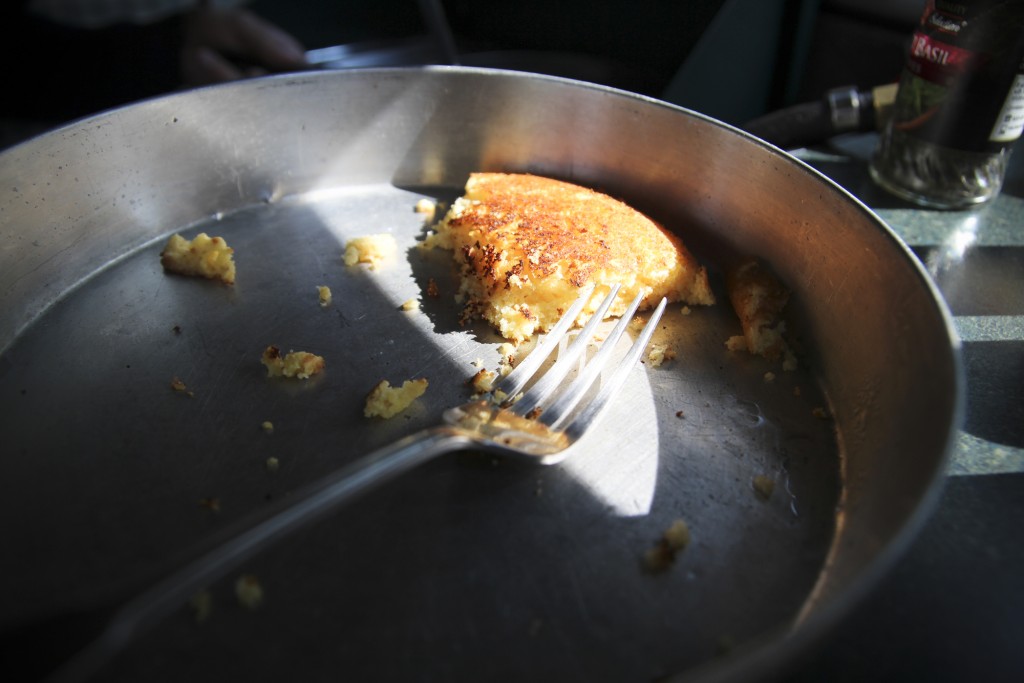 No one can argue the importance of Yosemite to rock climbing.  This is climbing's greatest stage, and while some places go in and out of fashion (France and Spain come to mind) Yosemite's colossal granite walls and central location in an area teeming with talented climbers assure it will remain at the forefront for decades to come.
Dropping a dizzying 6,000 feet from Tuolumne Meadows we darted out to the small town of Groveland, CA for a resupply before entering Yosemite's most famous valley. Although I had been here once before with my folks when I was younger, the granite walls now told a story of climbing history around every corner.
Astroman, The Sentinel, Half Dome and of course El Cap, soared above the bus in dramatic fashion.  Only days before the meadow had been filled with cheering onlookers as a new speed record had been set on "The Nose" of El Cap. A route, which once took 45 days, has been rehearsed and climbed in only 2hr 23min!!
Working in the Whitney Museum at PWSCC in Valdez one afternoon I scoured the Internet for climbing news as an older couple strolled in to have a look around. The woman seemed interested in the exhibits, diligently reading every sign and carving her way through each display. The man, a quiet and stout looking guy with stark white hair and a pleasant face, paced the exhibit and returned to the desk to strike up a conversation. We made the usual small talk but my mind wandered slowly back to climbing. In a roundabout way I was able to turn the conversation such that I could mention rock climbing, desperate to talk to anyone about my fading pastime as the rain continued to pummel the crumbling Chugach stone out my window. To my surprise the man lit up. He was a rock climber too and casually mentioned Yosemite and some first ascents in the area. "Oh yeah? Where at?" I asked. "You heard of The Nose on El Cap?" he replied.
Asking a climber if they had heard of The Nose was like asking a guy shooting hoops if had heard of Michael Jordan. Turns out I was talking to Wayne Merry who accompanied George Whitmore, and shared leads with Warren Harding on the 47 day first ascent back in 1958. When he slipped away to find his wife, I quickly googled him, printed a picture and asked for his autograph.
Now in The Valley, looking up at El Cap and hearing the yells between climbers as they followed in Wayne's path I wondered what it would be like setting up a port-a-ledge for the night. Hanging in a hammock, wearing your harness to bed and then swinging your feet over the edge to watch the sunrise the following morning. Most groups these days take about a week to complete the route and for most it will be their crowning achievement.
The weather in the valley was much hotter than up in Tuolumne. The crowds were thicker, and in the heat of the day the walls seemed to focus the sunbeams down on the small roads below. We found ourselves yearning for the open meadows, cooler temperatures, and expansive views we enjoyed the week prior, and decided to bid The Valley farewell knowing we would return someday. Yosemite offers more than classic rock climbs. Yosemite offers a feeling of history, a sense of pride in the accomplishments of fellow climbers, and undeniable tangible challenges on either side of the road. At this point in our climbing careers we don't feel the urge to drop everything and train for a push on El Cap, but I'd be lying if I said it didn't cross my mind.