We've had some amazing days, lately. Alaska has been beaming with color, sunshine, sick powder, and beautiful Northern Lights! This is just a quick looksy at our life as of late. Hopefully soon, we will be able to post more photos and stories of our most recent adventures in the 49th state.
First extraordinary moment: Last night, little Chance ran downstairs to inform us that the Northern Lights were out. E brewed a quick thermos of tea and we raced Trixie to Thompson Pass, in hopes of catching the beautiful green and pink beams of light floating in the night's sky — not to mention a full moon shining down on us. Here's what we saw…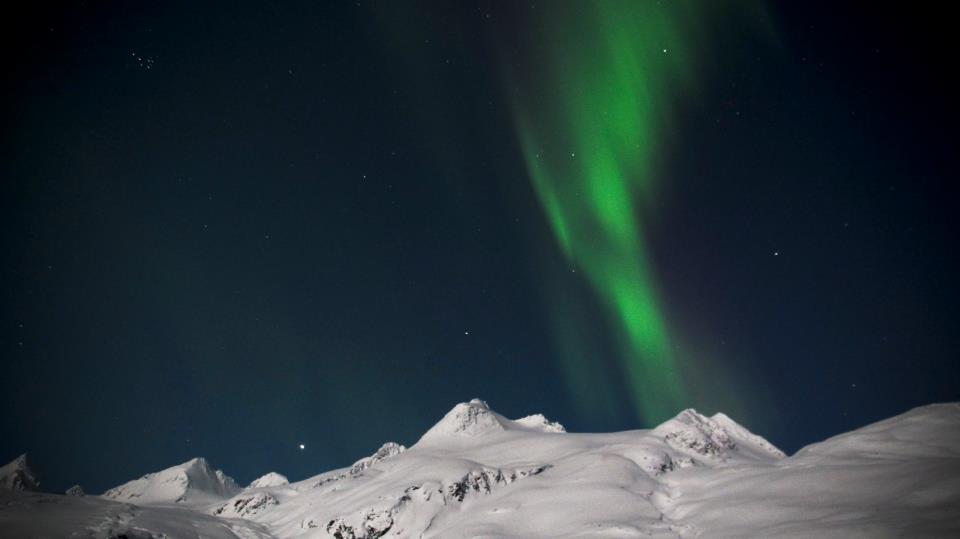 More photos and stories to come soon. Happy Wednesday!