So I kept telling myself that I wanted to get into town on a clear day and get some good snow shots to post. . . then I looked at the weather forecast.
Now this is actually the NEXT five days, but the last 10 were about the same save ONE surprise clear day..
Valdez is no stranger to large snowfalls, in fact it has been named the snowiest city in America again this year for the umpteenth time in a row by the weather channel. This year was special however and the city of Valdez set a record for the all time snowiest December ever recorded.

And the grand total for December: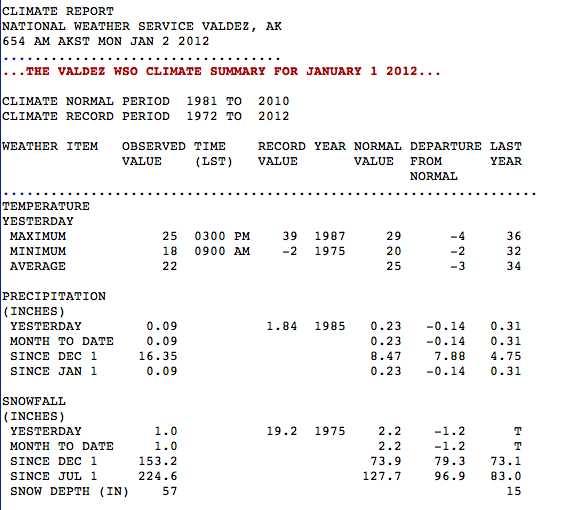 153.2 inches is roughly HALF of our average annual snowfall in just 31 days.  Thompson Pass a short drive from our house tipped the scales at 250 inches of snow in December – THAT'S ALMOST 21 FEET!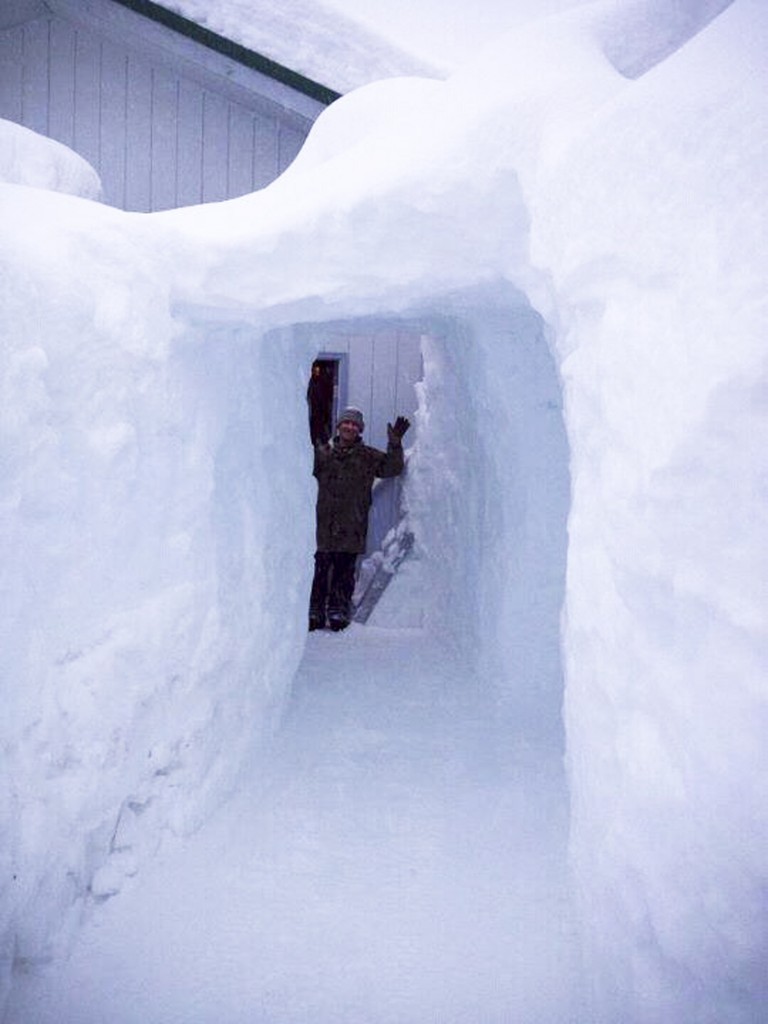 From here on I will just post an album of the pictures we have gotten in the short week we have been back in Valdez.  We had another 30 inches of snow last night which brings our season total to 252 inches in town with over 6 feet on the ground and another foot forecast for tomorrow.  It has been truly fun to watch!