What can I say about pbed that hasn't already been said.  PBED 2010 returned to its roots this year at Doug's grandma's cabin south of Cascade, Idaho.  It was here, five years earlier, that this tradition started.  One mobile home, a great group of friends and some killer snow conditions.
A lot has changed since then.  Tamarack has closed, pbed has dispersed and Vandal Snow for many of us is only a fond memory.  But it is the sweet taste of Snowcap after a hard day (11-3:30P) of riding and bullshitting by the fire that keeps us coming back.  It's the chance that this year you might make back your poker losings.. It's the stories.. and holy shit are there stories.  From our old apartment (4 bed 2 bath edition), to the taller and taller tales of pillow lines and camp pranks, pbed is a medicinal week for everyone.
This year was no different.  There were exploding chocolate penguins, gingerbread house demolitions, a keg of snow cap, a well stoked fire, and even a few pow turns.  The Vandals pulled out an amazing come-from-behind Humanitarian Bowl victory and Pudd topped his pbed coozies from last year with full-on handmade pbed shirts.
What really made this year awesome however was the amount of people that showed up.  Having it back at gammies cabin allowed for a core crew of eight riders to terrify Brundage patrons.  Whizzing by the lucky and SWOOSHING the not-so, pbed was a force to be feared this year at Brundage.
Where will we end up next year?  Well so far the list goes as follows:
2006 – Gammies
2007 – Gammies
2008 – Salt Lake City
2009 – Seattle
2010 – Gammies
The only changes to the pbed line-up include Jerrod moving to Australia (pbed 2011 surfing?). We are all super excited for him.  Pulling up stakes and bouncing to a new country can't be easy, but we all rest assured that Marcus will take good care of him!  It looks like myself and Robyn will likely be moving back west come August.  Where to?  Who knows?  But pbed 2011 Whitefish sounds nice…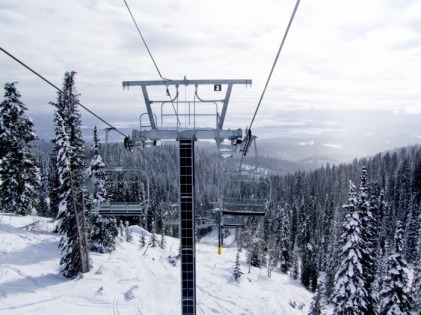 Until next year…